Free Fire Redeem – Here You Can Get Everything About It!
Wikitech Blog, 2 months ago
9 min

read
52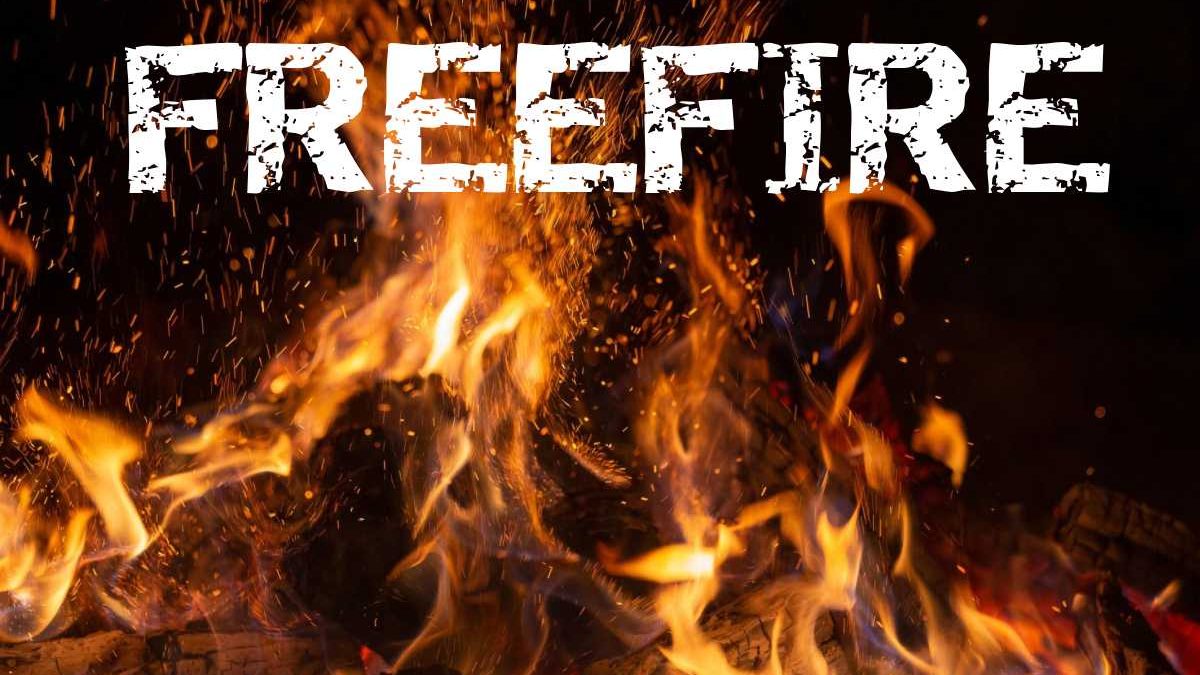 Free Fire – Introduction
Free Fire Redeem – Free Fire is currently among the most-played mobile battle royale games, exceeding titles like PUBG Mobile, Call of Duty: Mobile, and others. It doesn't need an introduction. It is no minor achievement that Free Fire has received over 500 million downloads and over 60 million user reviews on the Play Store.
The fact that Free Fire games were more cost-effective than PUBG and Call of Duty was undoubtedly one reason they gained global popularity. Brazilians have grown up without desktop or laptop computers, but practically everyone has cell phones because they are less expensive than PCs.
Free Fire – History
Free Fire first appeared in September 2017 as a beta for Android and iOS, just as battle royales began gaining popularity. In fact, the game's initial beta came out before PUBG on PC, credited with boosting the genre's overall appeal. Battle royales have become increasingly popular, and the popularity of mobile gaming has increased as a result. Three years later, Free Fire ranks among the most downloaded games in the Play Store.
Free Fire is being created by 111 Dots Studio using the Unity 3D engine. It is well-liked by independent developer studios because it is cost-free and includes many readily downloadable assets. For those who learn its nuances, the machine is also incredibly adaptable and offers many capabilities and creative freedom.
Free Fire Gaming Modes
As we've been discussing, Free Fire was initially a battle royale game, but the developers have now added other entertaining and competitive game modes to the repertoire. Due to their widespread acceptance, some new modes have become permanent fixtures. Still, others continuously come and go from the lineup, providing players with some diversity to break up the tedium.
Throughout its existence, Garena Free Fire has produced several different game modes, some of which are listed below:
Classic: The typical Battle Royale experience in which up to 50 people compete to prove the greatest.
Defeat the opposing squad in the versus game mode known as Clash Squad, which has two teams of up to four players each. The winner is the squad with the most wins after seven rounds. The players receive money for each kill and victory, which they can use to buy weaponry at the start of each game. CS: GO, and this game mode has a lot in common.
Rush Hour is a condensed combat royale in which just 20 players are dropped into a highly constrained space. Perfect for people seeking brief battle royale matches.
Kill Secured: A brief game mode with a team-deathmatch structure in which the goal is to outkill the opposing team. A dog tag is dropped by a player after each death. Extra points are awarded if the enemy takes up the tag. To prevent the opposition team from receiving bonus points, teammates can pick up the tags.
Big-Head: An entertaining team deathmatch game where each player has a giant head.
The two most common game modes are Classic and Clash Squad. The others are only accessible on specific days and are frequently entirely changed by fresh game modes regularly.
A Redeem Code: What Is It?
The redemption code might be a series of letters, numbers, or symbols used to purchase new game features. A person can obtain free weapons, gold, jewels, and other components using the redemption code. The regulations have a 24-hour validity period and will increase the gaming character's degree of power and gaming prowess.
The redemption codes are updated regularly to enable players to buy any prizes they like. To keep youngsters interested in the game, one of the goals of the debut of the redemption code was to increase demand.
Today's Free Fire Redeem Code
Players can play as various characters in Free Fire, including Maro, Xayne, Chrono, Jai, Dasha, and others while enjoying the game. Numerous maps are included in the game, including Old Hampton, Shrines, Council Hall, Foundation, Bayfront, Confinement, The Maze, and many others under the general heading Kalahari.  With Free Fire, there isn't much recoil. The player can swiftly assess their opponents since the reticle doesn't move due to gunfire. Going prone is essential in this game since players can remove an enemy with their cover. Free Fire has a dearth of grass; therefore, flat is not particularly effective.
Free Fire Redeem Code 2023
There aren't many redeem codes available for Garena Free Fire yet. Many websites and other social media platforms have these codes readily available. The game's creators always make these codes available to game players. Because these codes provide them access to so many of the company's perks, people never stop looking for them. Numerous alphabets and numbers make up the codes.
Some important Free Fire redeem codes:
ZFMUVTLYSLSC,
GHTARTYUOI76,
AWTUPLOIVG6H,
QERTA56YUPKH,
OP8HBMNGRDAE,
MKHGTRAW34RT,
6U5WQRTBMGDS,
GGHHYNKOPT56,
JGFHFGHBGYG341,
DINDNOFNJDND6H
How to use redeem codes
Step 1: To redeem the freebie codes, first, you need to ensure that you are logged into your Free Fire Account and not using a Guest
Step 2: Go to the official Free Fire Redemption website: https://reward.ff.garena.com/en. Avoid malicious websites and only use the official website to redeem codes.
Step 3: When you reach the homepage, log in through various options such as Google, Facebook. VK and more.
Step 4: Upon login, you will be directed to the next page, where you can enter your 12-digit redeem code.
Step 5: Click 'OK' to receive your rewards in the in-game mail within 24 hours. Keep an eye here for more redeem codes in the future.
How can I acquire a free fire redeem code for Garena?
Depending on your area and device, there may be a better way to obtain Garena Free Fire Redeem Codes. However, several approaches previously discovered to be effective include: 1. Look for websites or online discussion forums that cover Garena Free Fire Redeem Codes. 2. Join email newsletters that distribute free vouchers. 3. Look for news regarding fresh Garena Free Fire Redeem Codes giveaways by following the social media profiles of well-known gaming platforms or companies. 4. Use search engines to find giveaway websites or applications that are particular to your area or device kind (android apps might be available through Google Play, for instance).
How do I get an unlimited redeem code for free in Free Fire?
Unfortunately, we cannot give you an endless free redeem code for Free Fire. However, we can advise on maximizing your enjoyment of the game.
To gain awards and advance through the game more quickly, first ensure that your account is active and that you log in daily.
Second, experiment with several game modes like Team Deathmatch and Capture the Flag to see which you enjoy playing the most.
Finally, gather every weapon and equipment in the game to strengthen yourself and beat opponents more quickly.
FF Redeem Codes (India Server): What Are They?
The developers host the redeem codes to entice players to play Garena Free Fire. These redemption codes are used to buy and unlock the game's extra, premium features. It is a 12-character code that uses both alphabetic and numeric characters. They are updated daily on the official Garena Free Fire page and are only good for 24 hours. There is no charge for the codes.
XSDC-FVGH-JKLO
IUYT-RFDE-SXDC
FQWE-RTYU-7YH0
FO2W-KMBV-GVUG
FKFU-FGUR-RCXG
F6VT-GYWY-TF6S
F6RU-FH6F-6Y7Y
FVGB-NMKL-GFDX
FVBN-JUYT-REWA
FE6S-RYUJ-HGFD
FYTF-CCDW-S2ZA
FMKL-POIU-YTFD
FDRD-SASE-RTYH
FAER-TYUI-OKJN
FVCD-SRTY-UIOP
FKJH-BNJK-OPOL
FGYT-GVCD-RTYJ
FHBV-CDFQ-WERT
FU811-OUYT-RDVB
FMKI-87YT-GFD6
List Of Top Redeem Codes
For all FF gamers, the following list will be the source of free fire redeem codes, which they may use to play without hassle:
Gun skins
FFICJGW9NKYT
YXY3EGTLHGJX
X99TK56XDJ4X
W0JJAFV3TU5E
FU9CGS4Q9P4E
FF10HXQBBH2J
WLSGJXS5KFYR
B6IYCTNH4PV3
More rewards
FF11NJN5YS3E
MSJX8VM25B95
J3ZKQ57Z2P2P
W4GPFVK2MR2C
WCMERVCMUSZ9
8F3QZKNTLWBZ
FF7MUY4ME6S
SARG886AV5GR
FF1164XNJZ2V
FF11WFNPP956
MQJWNBVHYAQM
RRQ3SSJTN9UK
Vouchers
HAYATOAVU76V
PACJJTUA29UU
TJ57OSSDN5AP
RRQ3SSJTN9UK
R9UVPEYJOXZX
TFF9VNU6UD9J
FFICDCTSL5FT
FFPLUED93XRT
FFBCLQ6S7W25
Bundles
X99TK56XDJ4X
SARG886AV5GR
8F3QZKNTLWBZ
WEYVGQC3CT8Q
3IBBMSL7AK8G
4ST1ZTBE2RP9
J3ZKQ57Z2P2P
FF7MUY4ME6SC
GCNVA2PDRGRZ
B3G7A22TWDR7X
How to Install and Run Free Fire on a Computer
Free Fire was created as a mobile game, but the controls on this system are somewhat lacking. Using a touchscreen to move around and shoot your opponents is never the same as using a mouse and keyboard. Shooter games like Free Fire feel significantly better on PC due to the improved control and precision.
Fortunately, Free Fire by Garena can be downloaded and played on a computer using BlueStacks in just a few simple steps:
Download the most recent version of BlueStacks, our free Android emulator, from our website. Run the installer and wait for it to complete. The app player will automatically launch after you finish.
Use the text box in the upper right corner of the BlueStacks Home Screen to search for Free Fire.
The game can be installed on your phone by clicking on it in the search results and doing so similarly to any other mobile game.
When Free Fire has been installed, you can start it by selecting its icon on the home screen.
In addition to playing Free Fire on a computer with far better visuals and speed, you'll also have access to the Keymapping Tool, which enables you to play this third-person shooter with a mouse and keyboard just like you would on a standard PC. These technologies will make your performance, accuracy, and aim markedly apparent. Also, playing Free Fire and any other mobile game you install on BlueStacks will be more enjoyable.
Conclusion
A recent study claims that Free Fire is the most-played smartphone game in 50 nations. More than 500 million people have downloaded this game, which is free to play. Additionally, the game is now accessible in over 60 other languages. This phenomenal achievement demonstrates the strength of free-to-play mobile gaming and the universal attraction of its distinctive gameplay. Download Free Fire if you want a game for your phone that will keep you occupied for hours on end.
Online Battleground platform Garena Free Fire offers a variety of lucrative and fantastic in-game opportunities. Youth worldwide, particularly in Russia, Saudi Arabia, India, and several Middle Eastern countries, are highly fond of it.
We are grateful you chose our page to learn more about the Free Fire Redeem Code, dear reader. Please feel free to post a remark below if you have any questions.
Related posts